1. She's the one who always goes "armed" wherever she may take her kids. This is her weapon of choice for safety. She is trained and ready to shoot and fire at a moments notice.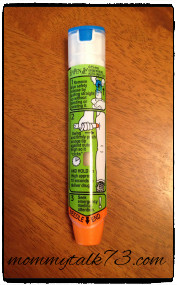 2. She's the one who pulls out that magic Tupperware container that makes her own child's eye's light up at all the birthday parties. The cupcake she made special for him awaits inside, and she knows staying up late to make those cupcakes was well worth it when she sees her son so happy he doesn't have to miss out on cake time.
3. She's the one who quietly whispers a prayer into her daughters ear before setting her down and leaving her with a babysitter. Begging God to please protect her when she can't.
4. Shes the one who carries around that over sized purse or diaper bag filled with extra treats so that her child can have something that is "his kind" no matter where they are… Need something egg/dairy/ or peanut free? Odds are she's got it in there. Need Benadryl? Yep she's got that too.
5. She's the one who can carry on a whole conversation during a play-date while simultaneously turning into an Olympic gold medalist hurdle jumper in a matter of seconds.. leaping over any obstacle in her way to grab that unknown cookie from her allergic toddlers hand.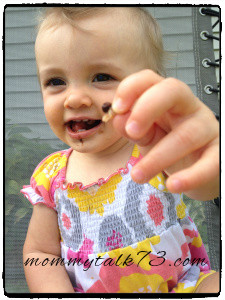 6. She's the one who is standing in isles for hours and hours at the grocery store reading every single ingredient on every single product she is about to put into her cart.
7. She's the one who nicely, but firmly reminds well-intentioned, yet uneducated family members not to give her child any of those foods in their hands. But inside is probably feeling more like this: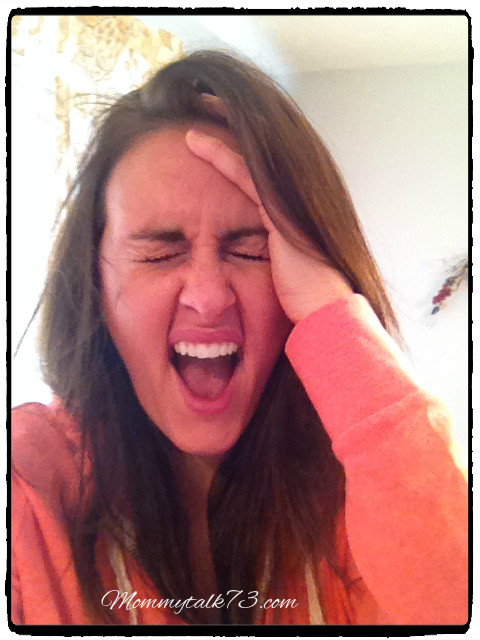 …….because she has already told them 1000 times before.
8. She's the one who is frantically wiping down any possible surface that may have been exposed to an allergen at a restaurant. She then reaches into that magic bag of hers and takes out a meal specially prepared by her before she left the house to meet friends for dinner.
9. She's the one who may stare at you a little too long after you tell her "don't worry, I made sure everything I made was allergen free before you came"… You see she's in shock. That only happens about 1% of the time, and she's probably telling herself to restrain from hugging you like a crazy person.. but don't be offended when she asks to still see a list of ingredients just to be sure. Because she will ask.
10. She's the one who does a little victory dance in the middle of the allergists office when her child passes a Milk Challenge… All while high fiving the allergists.. in fact there is probably too much high fiving and dancing going on and the allergists is most likely starting to feel uncomfortable.
To all my fellow Allergy moms out there….. Bravo. You are a super hero. I am honored to be a part of your tribe.
XO Nicole ♥